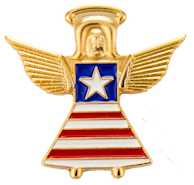 Requirements for a charity to join the
Angel Ad Litem network:
1. Must be a 501-c-3 charity.
2. Must be a small, local charity.
3. Must meet the Angel donor requirements.
(a) Four Angel Ad Litem donors:
$120.00 per year, each.
(b) Two Guardian Angel Ad Litem donors:
$480.00 per years, each.
(c) One Arch Angel Ad Litem donor:
$960.00 per year.

Because of the start up, item # 3 will be waived this year. Each charity will have a page on the Perfect 10 website with a brief history of your work. Every Angel will be listed on your page with a link to their homepage if requested. Use the form below to register and join the network.
List the charity name and 501(c)3 # in the comments section.

.


---