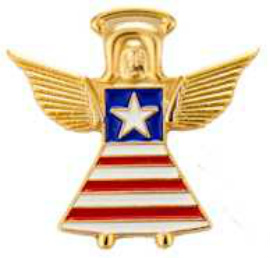 ANGEL AD LITEM
Ecc 3:12
I know that there is nothing better for people than to be happy and to
do
good
while they live.
Restored Hope is a faith-based organization that encourages cooperation between churches, humanitarian organizations and businesses to empower and provide resources to the disabled, elderly and impoverished in East Pasco County and surrounding areas. The goal is not to duplicate services offered by other non-profits, but rather to fill in the gaps needed to help the homeless and at-risk.
Restored Hope's mission is to help those in need and at risk in our community using resources to diminish hunger and suffering, empowering self-sufficiency while reflecting the love and ministry of Jesus Christ.
Click the Restored Hope button above and the recurring donation box on the form to become an Angle Ad Litem.
Your gift will be charge monthly to your credit card. 100% of this donation goes directly to Restored Hope.
An Angle Ad Litem receives a lapel pin, a membership certificate and updates about Restored Hope's work.
Heb 13:16
And
do
not forget to
do
good
and to share with others,
for with such sacrifices God is pleased.
---