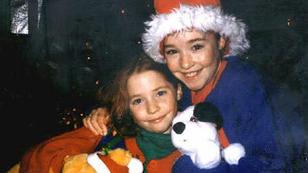 Trees and shrubbery blocked Debra Jacksons view as she tried to turn into Hunter's Green on Feb. 6, 1997, from Bruce B. Downs Boulevard. Jackson, who was returning home with her daughters, said she never saw the oncoming pickup truck until it was too late.

Katie died instantly in the collision; Elizabeth barely clung to life.

"They've honored our children," Debra Jackson said minutes after the verdict, seated beside her husband on a courtroom bench. "They've honored their lives."

"We continue to lurch forward day after day," said Tom Jackson, a Tampa Tribune columnist. "There's a bedroom that will never be filled by Katie Jackson."

The jury found Markborough Development was 45 percent negligent and Hunter's Green Community Association was 10 percent negligent for the wreck.

The panel apportioned the remaining 45 percent of blame to the driver who was driving his pickup drunk that night and now is serving a 16 ½ -year prison sentence in the accident.


The family has chosen MADD (Mothers Against Drunk Drivers) as their charity of choice.


---