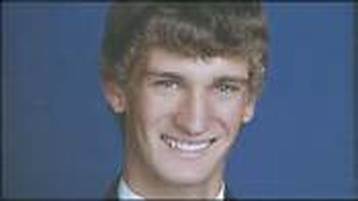 On Friday, as he celebrated his 21st birthday,
Justin Savers Inversso told some young
people he had just met that it was necessary
to get right with God, because "you never
know when a life-threatening situation will
come up," his father said.
---
The purpose of this charity is to provide a free venue that will link other 501 (c) (3) charities to a central hub on the internet that will be used to raise funds that will support their work. Our mission is to deliver 100% of donated funds to the charity of your choice. We operate with no payroll, no office rent, and minimal expenses.


---
HURRICANE SURVIVAL BAGS!
What are they for?
Immediate relief in case of an emergency.
( Hurricanes, Floods, etc.) After a storm, it will take 2 or 3 days
for help to arrive. These bags will keep you alive until then.


---

The holidays are approaching and your support will help us raise funds. Remember to shop at smile.amazon.com and the Perfect 10 Charity will get increased donations from AmazonSmile.
Thanks!
---


First Friday, June 2nd,( and every 1st Friday), 5pm - 9pm a special family & date night where you will enjoy Live street Music, ala New Orleans style, with many musicians/groups/bands spread throughout Historic Downtown Dade City for your entertainment 19 Restaurants providing a great variety of choices guaranteed to satisfy any pallet!

20+ Shops - Antiques, Boutiques, Gift Shops, Home Decor, Fashion, Outdoor Gear And Outfits plus much more your browsing & shopping pleasure. See you there!



PLEASE THANK OUR SPONSORS!
100% of your donation will be used in Pasco County!
Mail donations to: The Perfect 10 Charity
29425 Blackwolf Run Loop
San Antonio Fl 33576
Thank You