BIKE-O-RAMA
---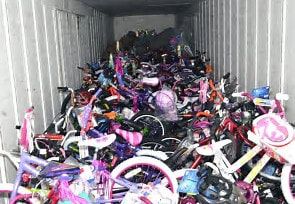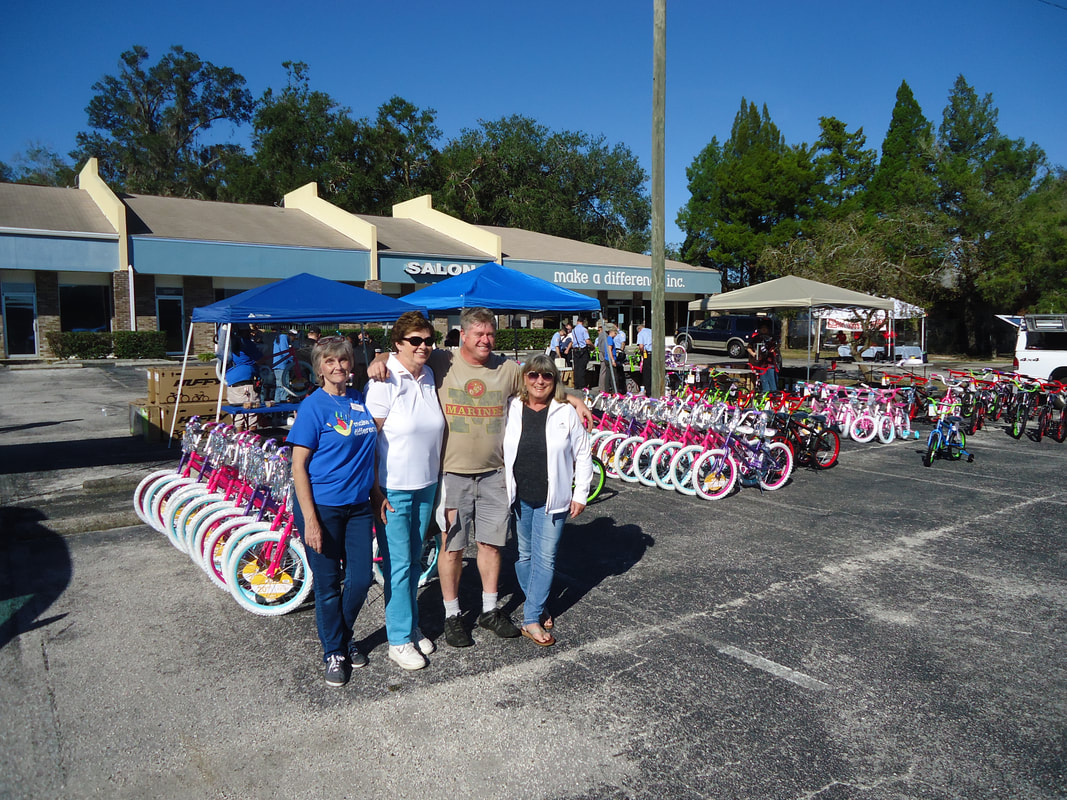 Pasco County 2017 Charity Kickoff campaign.
Bike-O-Rama at Make a Difference, 12251 US 301,
Dade City on 11/25/17 was a GREAT Success!
Our volunteers were able to assemble over 200 bikes
for Toys for Tots. Now we are working on funds to buy helmets for these children. These new bikes will
be under the Christmas trees of our local children this
year, due to your support. (Correction, most of these
children never had a Christmas tree). We have matching
funds to purchase helmets. A $10.00 donation will buy 2
helmets, $20.00 = 4 helmets, etc. Make your check to:
The Perfect 10 Charity and mail:
29425 Blackwolf Run Loop
San Antonio Fl. 33576
Or drop it off in the ProShop at Tampa Bay.
​ Email: schroder_b@yahoo.com or
Call Bill Schroder at 352-636-0550 or

Cherrie Lowe at
352-437-3466
Email: cherrie.makeadifference@outlook.com
herrie.makeadifference@outlook.com>
cherrie.makeadifference@outlook.com>
Thank You!!!
---