Joe K. Blanton began his career as manager of a poultry market in Thomasville, Ga. He later went to work with Georgia Packing Company and transferred to Lakeland, Fla. From there, he went to work briefly for Swift & Company, and in 1941, he began working with All American stores as a meat cutter. He was promoted to meat manager, and in 1945 he became a meat supervisor.

When Publix purchased All American stores later that year, Joe stayed on to work with Publix as a meat supervisor. He was promoted to vice president of real estate in 1953 and served in that capacity until he was elected president in 1973. He held that office until he passed away in 1984. He served on the board of directors from 1953 to 1984.

Born in Pelham, Ga., in 1913, Joe was no stranger to the grocery business. His father and grandfather were both grocers.

He is the brother of the late Lamar Blanton, former board member and vice president of meat operations, and father of the late Eddie Blanton, former assistant director of meat operations.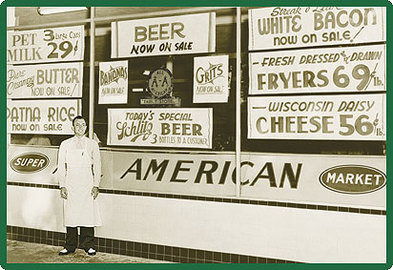 ---