100% of your donation to the Perfect 10 Charity will be used in Pasco County!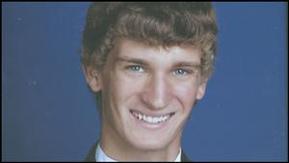 On Friday, as he celebrated his 21st birthday, Justin Savers Inversso told some young people he had just met that it was necessary to get right with God, because "you never know when a life-threatening situation will come up," his father said.

One came up for the devout young Christian on Saturday.

As a storm threatened at Adventure Island just before noon, Inversso, who worked as a lifeguard supervisor at the park, was trying to get everyone on the 700-foot-tall Key West Rapids ride to safety when lightning struck the tower, according to family members, and park and fire officials.

At the time, Inversso, who grew up in Dade City, was standing in two or three feet of water – in all likelihood, family members said, at one of the turns in the downward sequence of twists and turns, where tube riders sometimes get stuck, and need an extra shove.

Park employees got him out of the water and began CPR following the 11:49 a.m. strike. Four minutes later, Tampa Fire Rescue workers arrived and continued the effort, but without success. He was taken to University Community Hospital, where he died.

"It's a victory for him, in the sense he got to go to heaven as a birthday gift," said his father, Frank Inversso, a sergeant with the Pasco County Sheriff's Office.

Justin Inversso grew up in Dade City, and attended Pasco County High School, where he was captain of the swim team and an honors student. He attended Hillsborough Community College for two years, and this year began studying engineering at the University of South Florida.

Busch Gardens, which is affiliated with Adventure Island, was contemplating paying for the remainder of his education and taking him on in an engineering capacity when he graduated, his father said.

But perhaps more significantly than his secular life, Justin Inversso was a member of the Church of Christ, a non-denominational church in Zephyrhills, where he taught Sunday school to teenagers and sometimes gave sermons, his father said. His work as a lifeguard at the water park dovetailed with his work for the Lord, Frank Inversso said.

"The young man is about preserving lives and preserving souls," he said. "If there's such a place as heaven, he's definitely welcome."

Frank Inversso knows what his son said while he celebrated his birthday with his friends – and with his friends' friends, who had not previously met – because they came to the emergency room at the hospital Saturday, and told the elder Inversso. The day before, they had celebrated Justin's birthday with a meal, and a trip to McCormick's Waterski, Wakeboard and Cable Park.

Late Saturday, the Pasco County Sheriff's Office released a statement mourning Justin:

"Justin showed great promise as a young man and he cared a great deal about the safety of others. His actions not only to save the lives of the people in the park but his entire life demonstrated that he is and will always be a hero.

"His strong faith led him to live a courageous life of service. There is no question he is in the comfort of our Lord looking down on us."

Adventure Island remained open Saturday, but the Key West Rapids ride was closed

In addition to his father, Inversso is survived by his mother, Julie, his sister, Kara and his brother, Dominick.



Miai Donations to:
THE PERECT 10 CHARITY
29425 BLACKWOLF RUN LOOP
SAN ANTONIO FL. 33576


THANK YOU!
---