---

GAY , Josephine Grace On December 14, 2012
Josephine Grace Gay , of Sandy Hook, Connecticut, died surrounded by many dear friends and teachers. She lived seven years, inspiring friends and family with her beautiful smile, loving heart, and playful spirit. Her parents, Michele and Bob Gay, and sisters, Sophia and Marie Gay, live on to honor her life with her maternal grandmother, Katherine Hartman, paternal grandfather, Robert Gay, paternal grandmother, Louise Gay, and a large extended family of aunts, uncles, cousins, and beloved friends. She was preceded in death by her maternal grandfather, Robert Hartman. Josephine was known for her love of all things purple, so we request that friends and family wear purple in her honor. Many friends and family describe Josephine as "a gift." In celebration of her joyful and giving spirit, a charitable fund is being created in her honor. Information about this fund and her life will be released to the media shortly.


---
Bacon, Charlotte H.
Charlotte Helen Bacon is the beloved daughter of Joel and JoAnn Bacon and sister of Guy Bacon. She died tragically on December 14, 2012 with her friends and classmates at Sandy Hook Elementary School. Charlotte was an extraordinarily gifted six year old who filled her family each day with joy and love. The family will forever remember her beautiful smile, her energy for life, and the unique way she expressed her individuality, usually with the color pink. Charlotte never met an animal she didn't love and since the age of two wanted to be a veterinarian. She also enjoyed practicing Tae Kwon Do weekly with her dad and brother where she relished kicking and throwing punches!
Charlotte has left a place in her entire extended family's hearts that will never be replaced. The family is profoundly grateful for the thoughts and prayers of the many friends around the world who have expressed their sympathies. They trust in the depths of God's grace and with confidence know that Charlotte rests in God's arms.


---
Barden, Daniel
Daniel Gerard Barden, of Sandy Hook, CT, born on September 27, 2005 in Pawling, NY, cherished son of Jacqueline and Mark, beloved brother of James and Natalie, left the physical world too soon on December 14th, 2012.
Daniel was the light of his family's life. Adored and admired by all, Daniel touched the lives of all who knew him with his warmth, inspiring spirit of kindness and generosity, outgoing and affectionate nature, and his imaginative play.
Daniel loved spending time with his family, both immediate and extended, riding waves at the beach, playing the drums in a band with his brother James and sister Natalie, foosball, reading, and making s'mores around the bonfire with his cousins at his Papa's house in Smallwood, NY. Daniel was on the Newtown soccer team and the Newtown Torpedoes swim team.
In lieu of flowers, donations may be made in Daniel's name to the Sandy Hook School Support Fund, c/o Newtown Savings Bank, 39 Main Street, Newtown, CT 06470 or donate online, go to
https://newtown.uwwesternct.org
---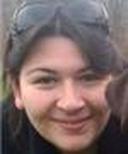 Days before the Connecticut shooting rampage, the boyfriend of Rachel D'Avino had asked her parents for permission to marry her.
D'Avino was a behavioral therapist who had only recently started working at the school where she was killed, according to Lissa Lovetere Stone, a friend who is handling her funeral planned for Friday. D'Avino's boyfriend, Anthony Cerritelli, planned to ask her to marry him on Christmas Eve, Lovetere Stone said. Lovetere Stone said she met D'Avino in 2005 when D'Avino was assigned to her son, who has autism, in their town of Bethlehem. D'Avino, 29, was so dedicated she'd make home visits and constantly offered guidance on handling situations such as helping her son deal with loud music at a wedding. "Her job didn't end when the school bell rang at 3 o'clock," Lovetere Stone said. Police told her family that she shielded one of the students during the rampage, Lovetere Stone said "I'm heartbroken. I'm numb," Lovetere Stone said. "I think she taught me more about how to be a good mother to a special needs child than anyone else ever had."


---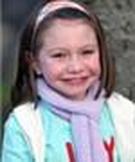 Olivia Rose Engel, 6, left Sandy Hook Elementary school and joined the angels in Heaven on December 14, 2012. Born July 18, 2006 at Danbury Hospital to Shannon (Merlino) and Brian Engel, Olivia brought immediate joy to all those around her with her ever-present smile and adorably infectious giggle. Quickly growing from a happy, bouncing baby who clung tightly to her stuffed lamb into an enthusiastic, loving little girl who always wanted to do and see more, Olivia's zest for life began early. With help from her adoring parents, she quickly developed an affinity for all things fun. On any given afternoon, one could just as easily find Olivia twirling in a pink tutu in dance class, developing her swing on the tennis court, kicking the winning soccer goal, drawing, painting and gluing things in art class, or honing her inner songstress in her community musical theater class. The budding swimmer also loved to join her dad or grandpa on their boats, so she could explore the world from the water. As Olivia continued to grow, she developed a love and affinity for math and reading, arts and crafts, and her parish. Participating in her church's CCD program and leading the family's Grace each evening were sources of great pride for Olivia, as was being a big sister. Ever patient, Olivia took joy in helping her three-year-old brother Brayden explore the world she'd grown to love. This smart, bubbly NY Yankee fan and Daisy Girl Scout would instantly light up a room with her humor, charm, and wit. She was a sweet and appreciative six-year-old with a lot to live for. Her physical loss will deeply be felt every day by those who loved her most, but her sparkly spirit will live on forever.


---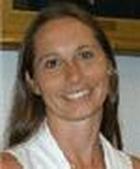 Hochsprung, Dawn
Dawn Lafferty Hochsprung, 47, of Woodbury, CT, passed Friday, December 14, 2012 as the result of the tragic events that unfolded at Sandy Hook Elementary School in Newtown, CT.
Beloved daughter, mother, wife, grandmother and friend, Dawn was a dedicated teacher who inspired her students to reach their fullest potential by instilling in them the importance of life-long learning. A fierce leader and educational activist, Dawn was admired by her colleagues, students and parents, particularly for her caring and nurturing nature. She often referred to her students as her "children" and wanted school to be a positive place and a safe haven.
A graduate of Naugatuck High School Class of 1983, Dawn discovered the power of knowledge which led her to pursue a career in education. Dawn received her bachelor's degree in special education from Central Connecticut State University and her master's degree education from Southern Connecticut State University. She was currently enrolled at Russell Sage College in Troy, NY pursuing her Ph.D. - a testament to her own personal mission to continue learning and lead by example.
Above all, Dawn was extremely devoted to her family. There was nothing in the world she wouldn't do to ensure that her family was happy and safe. She often credited her mother, Cheryl (Gee Gee) Lafferty for instilling in her the importance of family and never taking them for granted.

---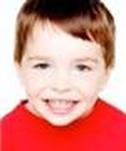 Hockley, Dylan C.
Dylan Christopher Jack Hockley, beloved and cherished son of Ian Thomas and Nicole Marie (Moretti) of Sandy Hook, died tragically on December 14, 2012 with his friends, classmates and teachers at Sandy Hook Elementary School. Dylan was born in Winchester, England on March 8, 2006. In addition to his parents, he is survived by his brother Jake Alexander Hockley of Sandy Hook; Maternal Grandparents, Henry and Theresa (Gobidas) Moretti of Cranston, Rhode Island; Paternal Grandparents, Thomas and Ivy (Dawn) Hockley of Eastrea, England; uncles Kevin Hockley of Peterborough, England and Gary Hockley of Chicago, Illinois.. Memorial contributions may be made to the Dylan Hockley Memorial Fund, 34 Charter Ridge Road, Sandy Hook, CT, 06482.


---

Madeleine Hsu was a shy and quiet 6-year-old — but she would light up around dogs.
Karen Dryer, who lived on the same street as the Hsu family, would see Madeleine's mom waiting for her at the bus stop at 3:15 every afternoon. Dryer would wait too, for her son Logan, who is in kindergarten. Dryer usually brought the family's golden retriever with her.
"She would come off the bus and her face would light up when she saw the dog," Dryer said.
Her mom would give her a big squeeze, and Madeleine would hug her little sister. "She was just an absolute doll," Dryer said. "She seemed very shy, but she was just so sweet."


---

Hubbard, Catherine V.
Catherine Violet Hubbard, age 6, born June 8, 2006, passed away Friday, December 14, 2012 during the tragedy at Sandy Hook Elementary School. She is survived by her older brother, Frederick William, her parents Matthew and Jennifer, her great grandmother, Geraldine Russell Holden of West Chester, PA, her grandparents Susan and Leo Sullivan and Nancy and Earl Hubbard of Chatham, Mass, four uncles, four aunts and nine cousins. She will be remembered for her passion of animals and constant smile. Her family prays that she, all the students of Sandy Hook Elementary, and all those affected by this brutal event find peace in their hearts.


---

Kowalski, Chase M.
The family of Chase Michael Anthony Kowalski sends their prayers and thoughts to all of the families involved with this horrific event. We are thankful to the Lord for giving us seven years with our beautiful loving son. It is with heavy hearts that we return him to our Lord but know he is among our family and friends that have preceded him to heaven. We appreciate all of the love and support that has been extended to us.
Chase was an amazing son, brother, and grandson who's heart was only filled with love for all the people he touched. He was a fun loving energetic boy that had a true love of life. He completed his first triathlon at the age of six and ran in many community road races. Chase had a deep love for the game of baseball and enjoyed practicing with his father and team mates. Joining the cub scouts was just one of his many interests. He could often be found in the yard playing ball, riding his bike or quad. Chase was always excited to attend the kids work shop at the Trumbull Home Depot. He was greatly loved by his family. He joins his maternal Uncle and Grandfather, his paternal great grandmother and grandmother in a much better place.


---

Lewis, Jesse M.
Jesse McCord Lewis was an amazing child, full of light and love that was unmistakable in his presence. He brought joy to the world with his infectious and radiant smile. He was smart and compassionate beyond his years. Jesse died bravely trying to lead other children to safety. He ran into the hallway to help when he heard the shots. In our hearts we already knew because that was the way he lived his life - fearless, full of courage and strength.
We take comfort in knowing what a brave child he was. His actions were consistent with the way he lived his life; passionately embracing everything, a perfect combination of courage and faith, like a little soldier, his favorite toy. The love we shared was abundant and all encompassing. He slept in his mother's arms almost every night of his precious life, with her thanking God for him.
If you met Jesse once, he would leave an indelible mark on your heart. The picture that remains etched in our souls is one of him in his boots, no socks, ripped jeans and a t-shirt, an army helmet strapped to his head, a smudge of dirt on his cheek, tromping through the pasture on his way from one adventure to another.
Jesse is continuously loved by his dear, precious older brother JT who was and will always be his loyal protector - who looked after him with tender care and devotion.
It is and will remain forever unbelievable that Jesse is with Jesus now and blessing those in heaven. God's Love is Triumphant.
In lieu of flowers, please make donations to: Voice for Joanie Inc., 5 Glenwood Rd, New Milford, CT 06776
voiceforjoanie.org
---

Márquez-Greene, Ana Grace
Ana Grace Márquez-Greene, 6, of Sandy Hook, beloved daughter of James S. Greene, Jr. and Nelba (Amaro-Márquez) Greene, passed away senselessly on Friday, (December 14, 2012) during the horrific massacre enacted upon Sandy Hook Elementary School. Ana was born in Hartford on April 4, 2006, and lived in Bloomfield before moving to Canada and recently settling with her family in the Sandy Hook section of Newtown. Ana's love for singing was evident before she was even able to talk. In a musical family, her gift for melody, pitch, and rhythm stood out remarkably. She never walked anywhere! Her mode of transportation was dance. She danced from room to room and place to place. She danced to all the music she heard, whether in the air or in her head. Ana loved her God, loved to read The Bible, and loved to sing and dance as acts of worship. We ask that you pray for the legions of people who are left behind to cherish memories of her. Ana is survived by her father, Jimmy Greene, a jazz saxophonist and an assistant professor of music at Western Connecticut State University; her mother, Nelba Márquez-Greene, program coordinator for the Family Therapy Institute at Klingberg Family Centers and Central Connecticut State University adjunct faculty; and her brother, Isaiah, a happy, intelligent and musical boy who loves hockey and very much misses his sister. Nelba Márquez-Greene said she hopes the tragedy of the school shooting will bring a greater awareness to mental health issues and to reduce the stigma attached to those with mental illness, perhaps preventing tragedies like the one that took Ana's life. Information on how those with mental illness can get help can be found at
www.aamft.org
.
Donations in Ana's memory may be made to The Ana Grace Márquez-Greene Music Scholarship Fund, c/o Western Connecticut State University, Office of Institutional Advancement, 181 White St., Danbury, CT, 06810 or
http://www.wcsu.edu/ia/greene-scholarship.asp
; or The Ana Grace Márquez-Greene Family Therapy Fund, care of the Outpatient Clinic/Family Therapy Institute, Klingberg Family Centers, 370 Linwood St, New Britain, CT 06052 or
https://npo.networkforgood.org/Donate/Donate.aspx?npoSubscriptionId=1001402&code=klingberg%20home%20page
or The Artist's Collective, 1200 Albany Avenue, Hartford, CT 06112. In addition, friends have set up a fund to support the Marquez-Greene family at
http://anagracefund.imageworksllc.com/
---

Mattioli, James R.
"Our Beloved Prince"
James Radley Mattioli, age 6 ¾, fondly called 'J' passed away on December 14, 2012 in his classroom at Sandy Hook Elementary School. An energetic, loving friend to all, James loved baseball, basketball, swimming, arm wrestling and playing games on the iPad (especially the lawn mowing game). He loved to wear shorts and t-shirts in any weather, and grab the gel to spike his hair. He would often sing at the top of his lungs and once asked, "How old do I have to be to sing on a stage?" James loved to dive off the diving board at the Treadwell Pool, swim like a fish in both of his grandparents' pools and ride his bike, proudly without training wheels. He often said, "I need to go outside Mom, I need fresh air." He loved and admired his big sister and wanted to do everything that she could do. They were the best of friends, going to school together, playing games together, and making endless drawings and crafts together. James was working very hard to advance his reading in 1st Grade and his sister Anna was his endless partner in supporting this effort and challenging him to read more and more difficult words. James was born 4 weeks early at Bridgeport Hospital. It was an ongoing quip that James came into the world early because he was hungry. He loved hamburgers with ketchup, his Dad's egg omelets with bacon, and his Mom's french toast. He often asked to stop at Subway for dinner for a ham sandwich, and wanted to know how old he needed to be to order a 'footlong' sandwich. James was an early-riser, always the first to wake the family up, ready to start the day and get dressed. He loved to 'cuddle' on the couch at the end of the day with his Mom grabbing his pillow and brown fleece blanket. He adored spending time with his Dad doing yard work, walking at Fairfield Hills and watching him grill burgers on the deck. If Dad was outside, James wanted to be right there with him. Their love of one another was one of a kind and James was his Dad's mini look-a-like.James was especially thoughtful and considerate, always the first to welcome guests at the backdoor with a hug and hiscontagious smile. Recently he chose to forgo a gift for himself, and decided to use that money to purchase a mug for his Grandfather for Christmas instead. James loved all teachers and staff at Trinity Day School and Sandy Hook Elementary School and found special joy in math and recess. He was a 'numbers' guy, coming up with insights beyond his years to explain the relationship between numbers and unique ways of figuring out the answer when adding or subtracting. He loved the concept of 'googleplex' which he learned from his good friend Christopher. He spent endless hours playing hockey with his best bud and cousin, George.James will be incredibly missed by all who loved himIn lieu of flowers, a donation may be made in James' memory to the James R. Mattioli Memorial Fund c/o Newtown Savings Bank, 39 Main Street, Newtown CT 06470. We wish to extend our love and heartfelt sympathy to all of the families affected by this tragedy.

---

McDonnell, Grace A.
Grace Audrey McDonnell, age 7, born on November 4, 2005, beloved and cherished daughter of Christopher and Lynn Zapf McDonnell of Sandy Hook, died tragically on December 14, 2012 in the Sandy Hook Elementary School. A beautiful and artistic soul, Grace was truly a gift from God and represented all that is good in this world. She was passionate about painting, and she loved the beach. Grace's dream was to become a painter and live on Martha's Vineyard. In Lieu of Flowers the family requests that you consider making a donation to the Grace Memorial fund at the Fairfield County Community Foundation. If you choose to do so, please make your check payable to "Grace McDonnell Memorial Fund at FCCF" and mail it to Fairfield County Community Foundation, 383 Main Avenue, Norwalk, CT 06851.


---

Murphy, Anne Marie
Anne Marie Murphy, 52, a 14 year resident of Sandy Hook, CT, formerly of Katonah, NY, died Friday, Dec. 14, 2012, at the Sandy Hook School Tragedy. She was born July 25, 1960 in Mount Kisco, NY, the daughter of Dr. Hugh and Alice McGowan of Katonah and graduated from St. Mary's School in Katonah, John F. Kennedy H.S. in Somers, NY and Southern CT State University with an MS degree in Education. Anne was employed by the Newtown Board of Education as a Teacher at the Sandy Hook Elementary School.
She will be remembered for her love of the Arts, walks in the outdoors and most importantly, her family.
In lieu of flowers, memorials may be made to Autism Speaks, 1060 State Rd., 2nd Floor, Princeton, NJ 08540,
www.autismspeaks.org
.
---

Parker, Emily A.
Emily Alice Parker is a beautiful person. She came into this world on May 12, 2006. She was tragically taken from us only 6 years later. Despite her short time here on earth, her life was full. Full of love, full of compassion, full of charity, full of enthusiasm, full of joy, and full of gifts given to her by Heavenly Father that she shared with everyone fortunate enough to cross her path. Emily was quick to strike up a conversation, with anyone, anywhere. She could always be found with her markers, colored pens and paper because as she put it, "I have so many ideas of things to draw and it is hard to remember them all". She also expressed her artistic abilities in her paintings, ceramics and fashion, as she always wanted to be fancy. Emily love to read. She loved to read stories, not only with her mom and dad, but also she could often be found with her sisters, Madeline and Samantha, dressed in costumes, reading stories with them. Her sisters looked up to her and sought her out for comfort when they needed it. Emily always wanted to help people feel better. Her compassion and charity was exemplified by her hugs, the cards she would make, and her statements that, "I wish everybody could just be happy". She was our princess here on earth, and now her angel up in heaven. May her life and example continue to live on in all of us.


---

Pinto, Jack A.
Jack Armistead Pinto, age 6, of Sandy Hook, died December 14, 2012 in Sandy Hook Elementary School, in the company of his many friends, classmates and teachers. Jack was the son of Dean and Tricia (Volkmann) Pinto. He was born in Danbury, Connecticut on May 6, 2006. At the time of his death, Jack was a first grade student at Sandy Hook Elementary School.
Jack was an avid participant in a wide variety of activities including flag football, baseball, basketball, wrestling, and snow skiing. Jack was an incredibly loving and vivacious young boy, appreciated by all who knew him for his lively and giving spirit and steely determination. In life and in death, Jack will forever be remembered for the immeasurable joy he brought to all who had the pleasure of knowing him, a joy whose wide reach belied his six short years.

---


POZNER, NOAH SAMUEL
Noah Samuel Pozner, on December 14, 2012, a victim of the of the tragic events of last Friday at Sandy Hook Elementary School. Noah was born in Danbury, CT. son of Lenny and Veronique Pozner. How do you capture the essence of a six year old in just a few words ? Noah was an impish, larger than life little boy. Everything he did conveyed action and energy through love. He was the light of our family, a little soul devoid of spite and meanness. He will be forever missed by his mother, father, siblings Danielle, Michael, Sophia and twin Arielle, his grandparents Marie, Dirk, Ivan, Deanna and Lena, uncles and aunts, Arthur, Stephan, Alexi, Patricia and Victoria. May you fly to that peaceful valley and wait for us there. Memorial contributions may be directed to the planting of trees in Israel.

---

Previdi, Caroline P.
Caroline Phoebe Previdi, 6, daughter of Jeffrey and Sandy Johnson Previdi and sister of Walker, from Sandy Hook, CT died on Friday, December 14, 2012 in the shooting at the Sandy Hook Elementary School.
Caroline was born in Danbury on September 9, 2006. She was a first grade student at the school and a lifetime resident of Sandy Hook. Caroline was a member of St. Rose of Lima Church in Newtown. Caroline loved to draw and dance. Her smile brought happiness to everyone she touched.
Contributions in Caroline's memory may be made to "The Toy Chest", St. Rose of Lima Church, 46 Church Hill Road, Newtown, CT 06470.

---

Rekos, Jessica A.
Jessica Adrienne Rekos, beloved and cherished daughter of Richard S. and Krista A. Lehmann Rekos of Sandy Hook, died tragically on December 14, 2012 with her friends and classmates at Sandy Hook Elementary School. Born in Danbury on May 10, 2006, she was a lifelong resident of Sandy Hook. Jessica loved horseback riding, learning about orcas, writing, and playing with her little brothers. Memorial contributions may be made to the Newtown Rotary Sandy Hook School Fund, PO Box 263, Newtown, CT 06482.


---

The curly-headed little girl known as Avie Richman loved a lot of things. Horses. Harry Potter. The color red. She tried archery after watching the Disney movie "Brave." She told her parents that her dream car was a minivan. To reward her for reading over the summer, they took her to lunch.
Avie had moved to Sandy Hook from San Diego about two years ago with her parents, Jeremy Richman and Jennifer Hensel.
"They still call Avielle their California girl," Melissa C. Stewart, a family friend, told the San Diego Union-Tribune. "When they first moved here, it was hard to keep shoes on Avielle because she was so used to running barefoot on the beach in San Diego."
In a blog called "Avielle's Adventures," Jeremy Richman would tell friends about their family life: trips to the Thanksgiving Day parade in Stamford, Arielle's 6th birthday at the horse stable, a road trip to Iowa.
In August, he wrote about the newest milestone for his "little hummingbird," who was about to start first grade.
"We can't believe it," he wrote. "Jenn and I are both very nervous and excited."

---

Rousseau, Lauren G.
Lauren Gabrielle Rousseau, 30, of Danbury, precious daughter of Gilles and Teresa Rousseau, died Friday, Dec. 14, 2012, with the other innocent victims of the mass violence at Sandy Hook Elementary School in Newtown.
Lauren was known for her exuberance, her love of family and of children, her friendliness, kindness and loyalty, and her ever-present smile. "If she didn't have a smile on her face, she was trying to make someone else feel like smiling," a longtime friend said this week.
Lauren was born in Danbury Hospital on June 8, 1982.
She was a kindergartner at Hayestown Avenue School, then attended Roberts Avenue School, Broadview Middle School and Danbury High School, where her greatest joys were singing and dancing in the yearly musical and teaching in the school-based nursery school.
She graduated from the University of Connecticut at Storrs in 2004 with a degree in English and psychology, and she earned a master's degree in elementary education from the University of Bridgeport.
She did her yearlong teaching internship at Robert Avenue School, some of it in the same classroom where she had been a first-grader.
She did her student teaching at John Pettibone School in New Milford, and later worked as a substitute teacher in Danbury, New Milford and Newtown. She was hired as a permanent substitute teacher at Sandy Hook Elementary only weeks before her death.
From her college years on she worked in catering at Fox Hill Inn in Brookfield, and the past few years she also worked at the Starbucks coffee shop at Exit 2 in Danbury.

---

Sherlach, Mary J.
Mary J. Greene Sherlach, age 56, beloved wife of William Sherlach of Trumbull, died on Friday, December 14, 2012. Born in Endicott, NY on February 11, 1956, she was a daughter of the late Jack and Annetta Corgiat Greene. Always interested in helping others, Mary received a Bachelor's degree in psychology from SUNY Cortland and a Master's degree from Southern Connecticut State University. She started her career working in psychiatric facilities in New York. Her work as a school psychologist began in North Haven and Redding. In 1994 she started her work at Sandy Hook Elementary School, doing what she termed "God's work" by helping children who needed her the most. Mary is remembered as a loving wife and mother, and a caring soul who was always there to lend an ear or a shoulder to someone in need. I In lieu of flowers, memorial contributions may be made to the Fairfield County Community Foundation, Fund for Health and Wellness, 383 Main Ave., Norwalk, CT 06851 to continue her work with children and mental health. To light a virtual candle, visit us at
www.abriola.com
.
---

Soto, Victoria L.
Soto - Victoria "Vicki" Leigh Soto, age 27, of Stratford, cherished daughter of Carlos and Donna (Fagan) Soto, and beloved sister of Jillian, Carlee and Carlos Matthew Soto, passed away on Friday, December 14, 2012 in Sandy Hook, Connecticut. Born In Bridgeport, she was a lifelong Stratford resident. Vicki was a graduate of Stratford High School Class of 2003, and Eastern Connecticut State University, where she graduated with high honors, earning degrees in both Education and History. She was currently attending Southern Connecticut State University, to complete her Master's Degree. Vicki was in her fifth year of teaching at Sandy Hook Elementary School in Newtown. Teaching was her passion, following in the footsteps of her beloved Aunt Debbie, and her dream since she was three years old. Molding young minds was her priority, but being the "fun" teacher, was what she was all about. The children she taught at Sandy Hook Elementary were a huge part of her life. Vicki was equally passionate about her family, which was the most important part of her life, especially her siblings, sisters, Jillian whom she loved unconditionally, and Carlee in whom she instilled the importance of higher education and her brother Carlos Matthew who looked up to his big sister with pride. She was not only a role model to her sisters and brother, but to everyone she met. She was an amazing young woman, who died a hero. Some of her favorite things include: Flamingo's, of which you can never have to many, (whenever we saw one, we thought of her), the New York Yankees #11, and, most importantly, Christmas, as she was the only one allowed to pick out the tree and put up the lights. Her friends were also such a big part of her life, especially her best friend and confidant Rachel Schiavone, whom she loved dearly. Vicki also leaves behind her loving dog Roxie, who waited for her to come home everyday, and is still waiting, lost without her. Vicki was truly an amazing daughter, sister, cousin, teacher and friend and died protecting her "kids." We couldn't be prouder of our HERO.

---

Wheeler, Benjamin
Benjamin Andrew Wheeler, 6, departed this life on Friday, December 14, 2012 at the Sandy Hook Elementary School. Benjamin was born in New York City on September 12, 2006, a son of David Cole and Francine (Lobis) Wheeler. Ben was an irrepressibly bright and spirited boy whose love of fun and excitement at the wonders of life and the world could rarely be contained. His rush to experience life was headlong, creative and immediate. He was a devoted fan of his older brother, Nate, and the two of them together filled the house with the noise of four children. He loved the local soccer program, often running across the field long after it was actually necessary, but always smiling and laughing as he moved the ball nearly always at full tilt. He was becoming a strong swimmer and loved his lessons. Eager to learn, he couldn't wait to get to school to see his teacher and his growing group of new first grade friends. Ben was also a member of Tiger Scout Den 6 which met at the Sandy Hook Volunteer Firehouse. Earlier in December, Ben performed at his piano recital and sitting still long enough to play one piece was an accomplishment he reveled in. He loved The Beatles, lighthouses, and the number 7 train to Sunnyside, Queens. In a conversation with Francine before school on Friday, he said, "I still want to be an architect, but I also want to be a paleontologist, because that's what Nate is going to be and I want to do everything Nate does." It is suggested that contributions in Benjamin's memory be made to the Benjamin Wheeler Fund.


---

Allison Wyatt was a kind-hearted little girl who formed special bonds with almost everyone she met. She'd surprise her family with her random acts of kindness - once even offering her snacks to a stranger on a plane, her family recalled.
She loved her teachers and her family. Sometimes, she'd make her parents laugh so hard they cried. She wanted to be an artist, and her drawings would be taped to the walls as if the house were an art studio.
"Allison made the world a better place for six, far too short, years and we now have to figure out how to move on without her," her family said in a statement. "She was a sweet, creative, funny, intelligent little girl who had an amazing life ahead of her. Our world is a lot darker now that she's gone. We love and miss her so much."
Her grandparents' church in Dayton, Ohio, encouraged parishioners to pray for the family.
On Friday, after news of the shooting broke, one of Allison's aunts posted on Facebook that her nieces attended Sandy Hook school, and asked for prayer. "One is fine and the other is missing at this time," she wrote. "We are remaining positive at this time and counting on the power of prayer."
Later, after news of Allison's death, she asked for prayer again.


THE NAME OF THE FIEND THAT MASSACRED THESE INNOCENT SOULS SHALL NEVER PASSOVER MY LIPS.
---