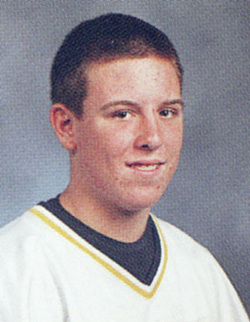 LAND O'LAKES - A 16-year-old Land O'Lakes High School student died when a tractor crushed him Friday morning while he was working at his father's marine service company.

Thomas Kranendonk worked part-time at Jawak on Land O'Lakes Boulevard. Officials say Krandendonk was using a tractor to pull a boat, a typical practice. The tractor shifted and rolled on top of him. Authorities believe he was killed instantly.

Friends and family gathered in the rain Friday afternoon in front of Jawak, which is located on the property of Bay Area Watersports. They watched white- and blue-gloved officials maneuver about the accident scene.

His father's voice cracked when he said his son would have been a high school junior this fall.

"There wasn't a bad bone in his body," Jim Kranendonk said about Thomas. "He exceeded all of our expectations."

Thomas was an honor roll student, his father said. He played baseball and football. He was outgoing and enrolled in college prep classes.

Fran Helfrich, assistant principal at Land O'Lakes High School, said Thomas was well-known and well-liked among the student body.

"He seemed really easy-going," said Helfrich. "He was just a nice kid."

In 2000 Thomas, then 9, clipped out an entry form from the side of a 24-ounce bag of Chips Ahoy cookies. He and three other boys were selected out of more than 100,000 entries to fly to New Jersey and play with baseball greats Pete Rose, Joe Morgan, Bob Gibson and Nolan Ryan. Their coach -- Yogi Berra.

At the time Thomas was most excited about meeting Derek Jeter.

"He plays on the Yankees, my favorite team," Thomas told the Times in 2000. "And my mom thinks he's cute."

Thomas could invite his buddies to the event, but he brought his parents and little brother, John.

Friday afternoon, red-faced teenagers and adults consoled each other in the parking lot. Jim Kranendonk took turns talking to the press and police about his son. Between interviews he sat on the back of a blue Yukon truck and cradled his head in his hands.

Thomas' mother is a teacher at Denham Oaks Elementary School. He had two younger brothers, John, 13, and Robert, 3.




---